It was a night of drama and entertainment in equal measure, exactly what you'd expect of a Saturday night in mid-February. With eight shows running concurrently it was yet another busy one, but were there any surprises?
Not so much.
Going chronologically Ukraine got us underway with a national final of the highest quality. It's truly remarkably given all the external factors at play that the Ukrainian broadcaster was able to maintain its own high standards. Of the eight songs on the night, I counted seven that I enjoyed and within that four that could do well at Eurovision. All this along with a spine-tingling opening from Go_A and interval performances from Jamala and Tina Karol serving as a reminder of just how good Ukraine is at Eurovision. As for the winner, called it!
As for the Baltics, Estonia & Lithuania, both went down the fairly predictable route. I mean that literally, called both of them too. Hope and Sentimentai are both perfectly respectable entries with domestic popularity, neither of which left any impact on me personally. This meant all my hope for the Baltic region was with Latvia. Going into Supernova it felt reminiscent of last year's MGP. There were a number of entries that I would've loved to have seen proceed and one that I definitely did not. And lo and behold, just like MGP it only went and happened. Ah well, someone pass the steak!
Elsewhere, Sweden fixed its app and promptly reverted to type as two male soloists made it to the final. It was, however, worth the watch courtesy of Eva Rydberg returning to co-host with Oscar Zia. As if this wasn't enough the reprise of Rema rama ding dong, the Worldwide remix, with Ewa Roos came very close to my favourite moment of the night.
The pure, unbridled joy of these two performing together is a true delight to behold. I would happily see them host every week of Melfest next year! However, there was one moment that topped the whole night. After hours of selections and all the associated stresses and strains along came…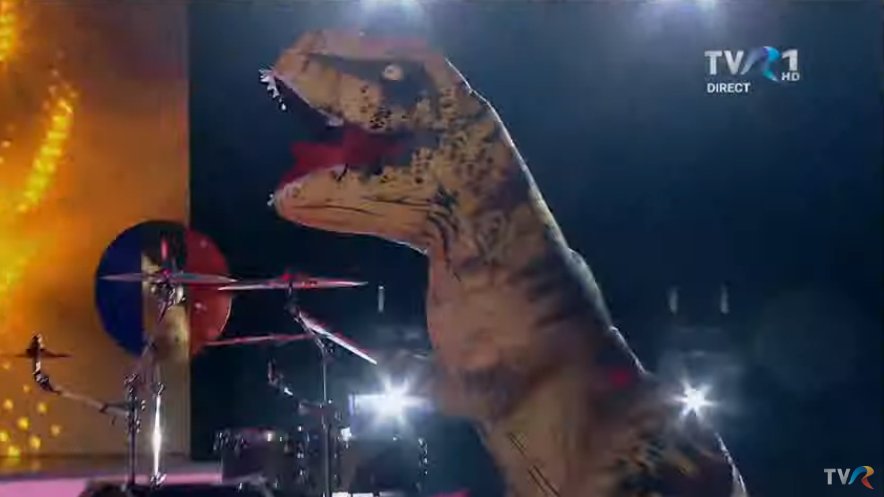 Dino drummer felt like a fever dream but in Romania's Selecția Națională it was true to life. Ahead of wolves, bananas, salads and pussycats this simple costume took the silliness to a new level. And the thing is, the song itself was an absolute tune! E-an-na's Malere dominated the online vote, prior to Saturday, with over three times as many votes as the nearest rival.
However, the Selecția Națională five-strong domestic panel saw fit to rule it out, despite this popularity. I can square it if an international jury differs to domestic public opinion and that has an impact on the final result. After all, come Eurovision it'll be international juries and voters that'll determine the result. This, however, all feels a little fishy to me. Denying an entry so clearly popular a chance at the final based on the opinion of five people, who aren't even representative of the judgment at Eurovision, just feels wrong.