Another week, another raft of songs added to the playlist. A lot of them coming mainly from one chilly corner of the Continent. Latvia, Lithuania, Estonia as well as Ukraine will all pick their 2022 entries tomorrow night. Here's what I'm expecting we'll see on our next Super Saturday.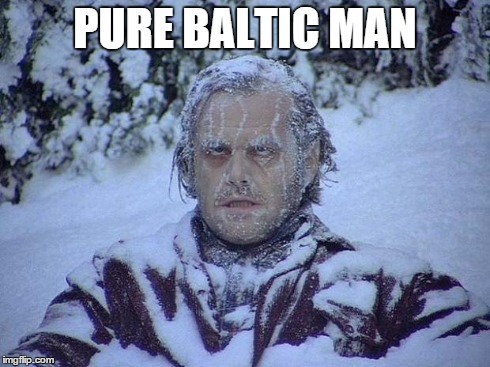 Having been in the doldrums for the past few years it seems Supernova has regained a little bit of it's magic. Of the three Baltic finals on Saturday I would argue Latvia has the greatest range and subsequently, will have the best show. A genuinely tender break-up ballad, high 80s camp, a man playing guitar with his hands on fire and a song about vegetables. There really is something for everyone. After a televote only qualifier the introduction of the jury to Saturday's final makes it super hard to call. But as this is the point of this post I will, however, give it a good go and say…
Predicition: Miks Galvanovskis – I'm Just a Sinner
That's right, from not even being in the original lineup I am now calling this as the winner. The songs likely to top the televote (Bad & He, She, You & Me) won't get much love from the jury and I can see it being vice versa with the likely jury favourite, I'm Letting You Go. That would leave the wildcard doing sufficiently well in both to sneak the win. And I'm sorry, but the canon of Love Love Peace Peace needs "man playing guitar with hands on fire".
On the positive note we can at least say this year's edition of Pabandom iš naujo! is a little bit closer in terms of the result. Nobody has matched the overwhelming support of The Roop to turn it into the glorified victory lap it was last year. That's where the good news ends really. The favourite for the win is still Monika Liu who, it seems to me, is set to be Fusedmarc marc. II. An act with clear popularity domesticall, but one which will struggle to make much of an impact come May. Lithuania, we were all rooting for you. *insert Tyra Banks GIF*
Predicition: Monika Liu – Sentimentai
Oh Estonia. There's not even a Tartu in amongst it here to fulfil the Eesti weirdness quota. Whilst there may be some slight variation in genre it remains a samey sea of beige. It says a lot when Stig Rasta & Elina Nechayeva, two of Estonia's best performers in the last decade, end up with entirely forgettable entries. The only real jeopardy of the evening can be found with the aforementioned Nechayea, and whether or not she'll leave Saku Suurhall with both ankles in tact! Indifference will win the night here but if I had to pick an actual entry…
Prediction: Stefan – Hope
Given the current situation, Ukraine could be forgiven skipping Vidbir this year or even opting out of the entire Contest. Time will tell with the latter but the former is still valiantly ploughing ahead. And, as ever, they have a tidy, eclectic wee selection going on here. Whilst I don't think they have an entry that will challenge as well as Go_A's Shum they do still have a number of songs that would be safe qualifiers. Even in a time of internal crisis Ukraine can still deliver when it comes to Eurovision, now that is how you end up being the last 100% qualifier left standing. With no semi-finals anfdminimal build up it's tricky to call a winner so going off gut-feeling alone…
Prediction: Alina Pash – Shadows of Forgotten Ancestors
Elsewhere, there will executives lining the halls of SVT sweating with fear as the Melfest app is, once again, put to the test. Romania will kick off their first semi final and Slovenia hosting their second. Lastly, four hepfuls will be battling it out to claim the last slot in the MGP final. Maria Mohn's Fly would be a worthy choice but on this occasion Norway, I implore you…choose chaos, CHOOSE TROLLFEST!