Well, that was a bit intense huh? Over the space of just two days our 2022 entry list nearly doubled, three countries all but confirmed their final lineup (yes, I'm counting Norway in that) and a number of other selections kicked into gear. Last week I tried to predict what would happen, so before we get into the business of another week I wanted to take a breath and see how it wentg.
North Macedonia 🇲🇰
Well I don't think I, nor anyone else in the fan community, could've seen ourselves watching an old Macedonian singer croon his way through a picturesque town on a Friday night. However, thanks to us mixing up their TV schedules that is exactly what we did. Could I have simply turned off and tuned back in at the correct time? Yes.
Did I? Of course not!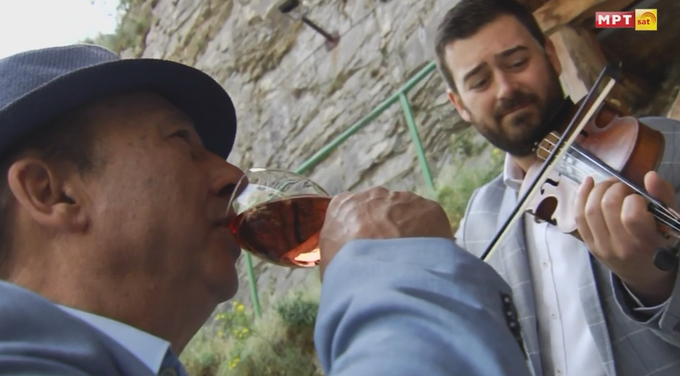 As for the actual competition itself, my call of Lara & Flower of Sorrow ended up fourth. Out of six. Not even top half. Bad start, much? In the end, Andrea's Circles and Viktor Apostolovski's insanely childish Superman ended up duking it out for the win. Both were equal on points with Andrea topping the jury and Viktor inexplicably topping the televote. Then it all went a bit Spain 2017 with the televote ignored and the jury winner being given the nod. All I will say is no matter how bad I thought Superman was, at least you'd remember it. Circles? Just feels like North Macedonia will be going round in them come May.
Ireland 🇮🇪
Wahey! Called this one. Not hard to be fair as Brooke and That's Rich was the standout package pre-show. The live performances only further cemented that, giving her a deserved victory. That's the positives. The show itself? Well a more derided national final this year, there will not be. Specifically, the "expert" panel needs yeeted into the sea at the earliest opportunity, with dated habits & attitudes dominating throughout. You know when Auntie Maureen and a dead fox are stealing the show something might not be working.
Italy 🇮🇹
Well, that's two from three in the predictions game so far but again, this wasn't exactly a tricky call. Spoken about Sanremo all last week here so instead I'll just leave you with a snippet of the single greatest performance of the whole five nights.
Estonia 🇪🇪
Nobody got dropped from a great height this time so that's a win for ERR at least. The Saturday show was, all things considered, of a much higher quality than SF1. Losing Jyrise, while personally gutting, was no great surprise. Unlike Púr Múdd and Shira with Golden Shores, however, which I had pegged as a potential contender for the win. The highlight of the night though came from the Estonian news broadcast sandwiched between the main show and the results. GIANT ESTONIAN SNOWCAT! How can we get him to Eurovision?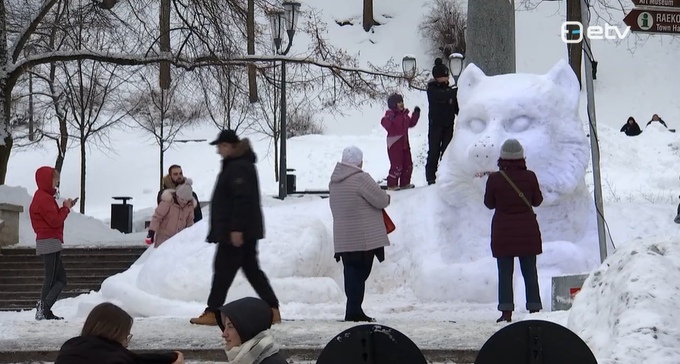 Norway 🇳🇴
Well my personal favourite and call for the win, Maria Mohn, made it to the final but lost out to Sofie Fjellvang and Made of Glass. Sofie performed her ballad very well so this was thoroughly deserved. I would say, however, there is still a good chance we could still see Maria's Fly progressing from this week's second chance round. The true winner of the night had to be Subwoolfer though, who turned up to MGP with Eurovision-ready performance of Give That Wolf a Banana. The other finalists have some work to do as this showing only helped further confirm the mysterious duo as favourites for the win.
Lithuania 🇱🇹
This, from last week's preview…
"Predicition to qualify: Ieva Zasimauskaitė, Rūta Loop, Augustė Vedrickaitė, Monika Liu"
Four from four? Completed it mate.
Sweden 🇸🇪
Mixed night in terms of calling this one. For example, I'd assumed Cornelia Jakobs & Hold Me Closer was heading for the second chance round, that for legal reasons is most definitely not Andra Chansen. However, the performance was so incredibly raw and captivating that she only went and won the overall heat. This may well have been aided by the breakdown of the voting app but she was still deserving of her win. I know many were outraged at said breakdown and the NQ status of Omar Rudberg but the possibility of a song like Hold Me Closer finding success at Melfest is very exciting for this particular writer.
Latvia 🇱🇻
This one is absolutely mad. Here was me thinking Patriks Peterson, Miks Dukurs & Beatrise Heislere were all fairly safe bets of making the cut from 17 to 10. But no, the 100% televote choice doomed them all. At one point near the end of proceedings, a scoreboard was displayed showing the wildcard Miks Galvanovskis, the aptly titled Bad and that song about vegetables all in contention. However, the commanding lead was held by Bujāns and their dance track He, She, You & Me. The answer to the question "What if someone mixed the eighties camp of Fyr og Flamme with a song you'd hear on the waltzers?" In many ways, it's a total mess but do I still love it? OF COURSE I DO!
Israel 🇮🇱
Well the one I thought would win came last and the one I thought would come last won the thing. At least out of three that means I got #2 right! Oh and if you thought the BBC semi-final commentator was the campest contestant to come out of The X Factor, think again.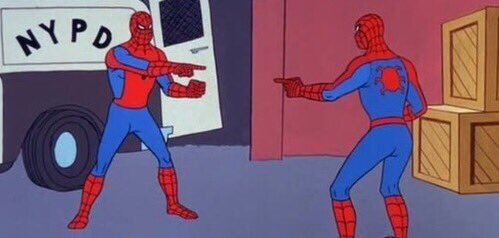 Iceland 🇮🇸
With a song reveal there was no prediction to make. However, in a post from last year I suggested after the success of Hatari & daði og gagnamagnið Iceland might go for a band with a strong aesthetic. Well then…