To say last night's Sanremo was highly anticipated is something of an understatement. I was so excited I tuned in half an hour earlty for the Italian news and when they cut to Amadeus for an interview I actually squealed. The heady mix of music, light entertainment & nonsense that can't quite fit into either of those categories is hard to resist. Here's a few choice cuts from what we saw last night. Firstly, the reunion…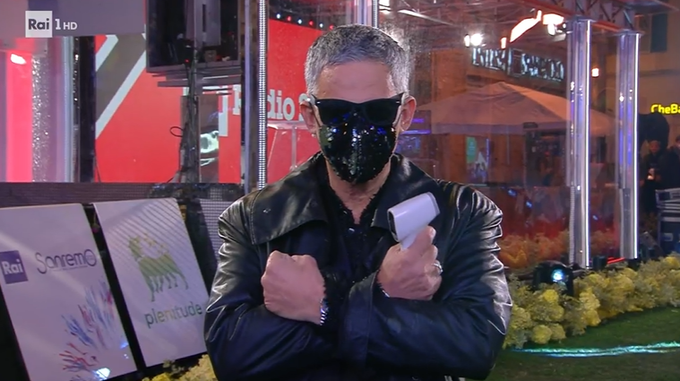 Amadeus is the ever consummate pro, either hosting on his own or with whichever guest star is forced to make their way down the staircase of death each night. However, it's not till he's joined by his mate Fiorello that the whole experience is elevated. They sing together, they dance together and faff about together with all the love and chemistry you get from a friendship dating back decades. They also did this together, which will now place itself in the bank of Eurovision reaction pics forevermore…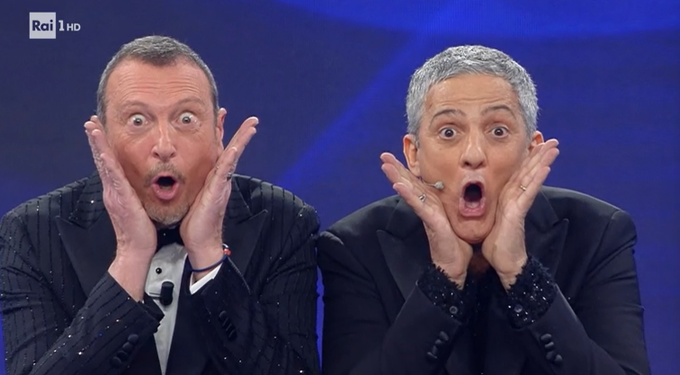 It wasn't just our 2021 hosts returning that captured the attention. Our heroic winners Måneskin once again took to the Ariston stage to perform Zitti i Buoni & Coraline. Their return felt important for a multitude of reasons. Few could've realised after the last time they performed that song on that stage just how globally successful they would go on to be. It was a full-circle moment that genuinely brought a tear to my eye. It was also so incredible to hear it once again with the full Sanremo string section, it just felt right. It's also worth bearing in mind this will have been the band's first time performing ZiB for an Ariston full of people, not just balloons. A special moment for Damiano, Victoria, Ethan & Thomas.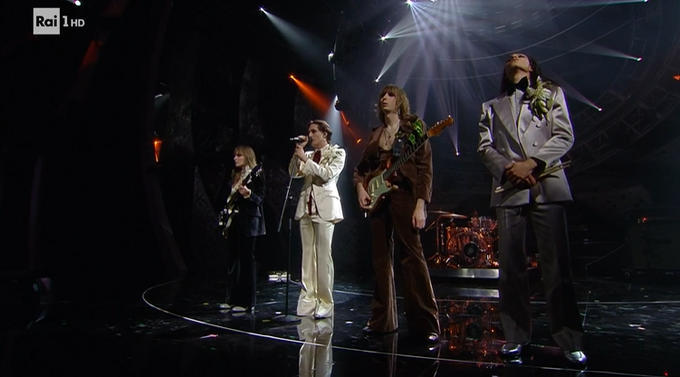 Of the competing entries, shout-outs should go to La Rappresentante di Lista & Dargen D'Amico, both bringing plenty of energy to proceedings. However, there were two personal favourites that stood out on the night. Noemi's Ti amo non lo so dire showed off the beauty and power she has in her voice. She was the most commanding competing performer of the night for me. However, my absolute favourite was the oldest swinger in town. Gianni Morandi performed Apri tutte le porte with all the verve and energy of a man a quarter his age. Much like an unexpected night out is always the best night out, the unexpected bop is the best bop.
To close us out, here's a few key facts & figures from the night…
Number of shirts worn by Achille Lauro: 0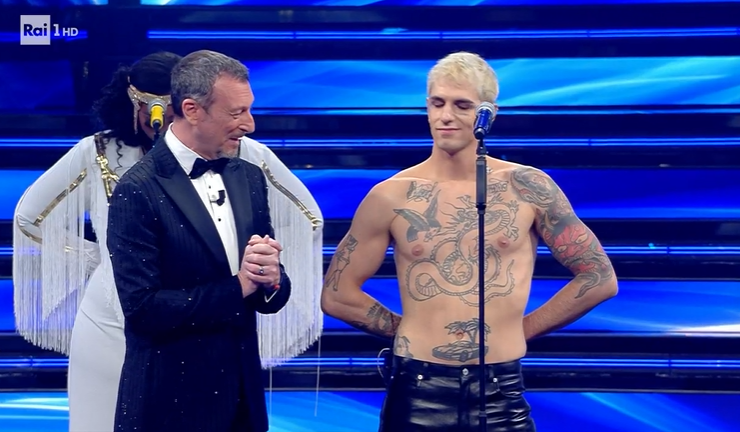 Number of flower bouquets: Too many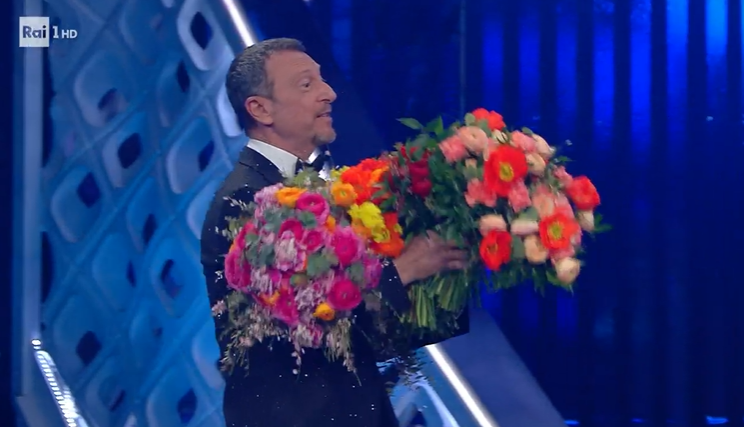 Temperature of the conductor? Hot enough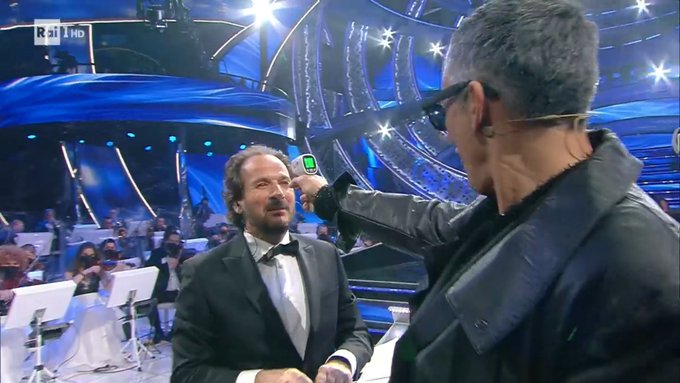 Speed at which Maneskin arrived to the theatre: 4.5mph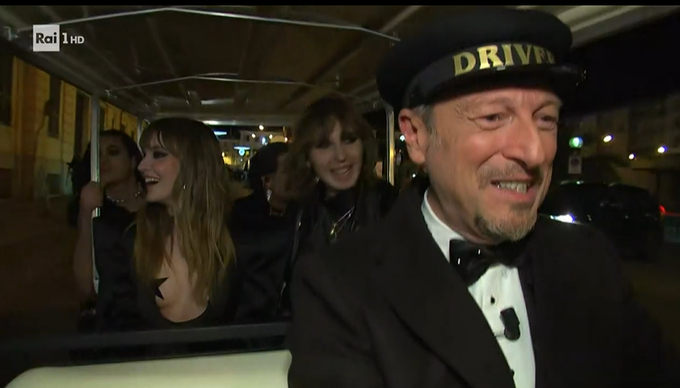 All in all last night was exactly the kind of showbiz treat we were expecting from Rai, they did not disappoint. The truly great news is that over the next four nights we have another 428 hours to enjoy!