The Eurovision final is, at last, upon us. After a somewhat protracted wait the most important night in the Continental entertainment scene has finally arrived. So here I'll guide you through all 26 runners and riders for this year's Contest and let me tell you, it's going to be one hell of a show.
#1 – 🇨🇾 CYPRUS
ELENA TSAGRINOU – EL DIABLO
Do you like the musical stylings of Lady Gaga? Do you like Exorcist style gymnastics? Do you like massive song titles being set on fire? Well boy, have I got the Eurovision song for you! The grand final gets off to a flaming start!
#2 – 🇦🇱 ALBANIA
ANXHELA PERISTERI – KARMA
This one proper kicks off with plenty of drama, "a powerful majestic start" as a certain former interval act once said. But, very quickly you'll realise it doesn't quite live up to the hype. Albania peaks way too soon. Nobody's ever won from 2nd in the running order and that ain't changing this year.
#3 – 🇮🇱 ISRAEL
EDEN ALENE – SET ME FREE
Israel have qualified for Saturday's show from one of the closest fought semi-finals we've ever seen. Next time someone says "Eurovision is all political" just bare that in mind.
#4 – 🇧🇪 BELGIUM
HOOVERPHONIC – THE WRONG PLACE
If your music taste sways towards an indie sensibility then this one is for you. It's a dark, moody, 'whisky in one hand & cigarette in the other' kind of a song but with added Blair Witch visuals. The band have been performing for decades, and you can tell. It's a touch of class.
#5 – 🇷🇺 RUSSIA
MANIZHA – RUSSIAN WOMAN
She may start off looking like someone plonked a toilet roll cover doll on a Roomba but very quickly Russia's Manizha bursts into a powerful anthem for women everywhere. Powerful message, epic staging and dramatic fire. Way better than any saccharin peace ballad they normally send.
#6 – 🇲🇹 MALTA
DESTINY – JE ME CASSE
🚨 CONTENDER #1 🚨 At 18 years old Malta's Destiny is arguably the strongest vocalist in the whole competition. Malta have never won the Eurovision Song Contest and now the 2015 Junior Eurovision winner gives them their best chance so far. You could say it's…predetermined.
#7 – 🇵🇹 PORTUGAL
THE BLACK MAMBA – LOVE IS ON MY SIDE
Great staging and a confident performance of some Portuguese jazz. Every time I see it though, I just think…
#8 – 🇷🇸 SERBIA
HURRICANE – LOCO LOCO
If you want some proper high energy, full on hairography infused, pop goddesses then Serbia have served you up quite a treat. This is just good fun and everything you want from three minutes on the Eurovision stage.
#9 – 🇬🇧 UNITED KINGDOM
JAMES NEWMAN – EMBERS
BRING ON THE TRUMPETS! G'WAN JIMMY LAD!
#10 – 🇬🇷 GREECE
STEFANIA – LAST DANCE
This entry truly is a hybrid of multiple decades. Greece have got a singer from the 2000s, singing a song from the 1980s, using green screen tech of the 1990s. It's a fun song performed really well by a talented young artist, but the visuals just don't match up.
#11 – 🇨🇭 SWITZERLAND
GJON'S TEARS – TOUT L'UNIVERS
🚨 CONTENDER #2 🚨 Remember those wooden 3D puzzle toys that you got as a kid? Well, we got one of them but with a wee Swiss lad on it. Of all the songs that could possibly win this is the closest to our previous winner Arcade. One for the young'uns I suspect.
#12 – 🇮🇸 ICELAND
Daði & Gagnamagnið – 10 YEARS
🚨 CONTENDER #3 🚨 Remember the lad with the green jumper on? Remember that song they danced to on Strictly last year? Do you remember? Well now he's back with another great song and an even better stage show. This one's all about the decade he's spent with his pregnant wife who joins him on stage. There is A LOT to enjoy. And now they could win the Contest without actually being there on the night, due to a positive Covid test in the band. Pretty good story, huh? Just you wait for the Netflix film about it…
#13 – 🇪🇸 SPAIN
Blas Cantó – Voy a quedarme
Nice lad sings a song in front of a big moon. It's certainly a three minute song that'll be performed on stage. That's as complimentary as I'm willing to be.
#14 – 🇲🇩 MOLDOVA
NATALIA GORDIENKO – SUGAR
This song is trash. And I used to think in a good way, but now…I'm not so sure. Her performance is all very stilted and wooden, making the sexy stuff just seem a bit cringe. Do we need sugar? I think the Continent is sweet enough already thanks.
#15 – 🇩🇪 GERMANY
JENDRIK – I DON'T FEEL HATE
Here's your entry of the year that closest resembles a certain yeasty spread. For some this song will elicit the aforementioned hate but just as many will fall for this charming performer. It's loud, colourful and catchy. However it makes you feel you won't forget it in a hurry.
#16 – 🇫🇮 FINLAND
BLIND CHANNEL – DARK SIDE
There's going to be a fair few folk my age that'll definitely go for this. If you enjoyed Linkin Park, Limp Bizkit, Papa Roach et al, you'll enjoy this. If you didn't…just enjoy the light show.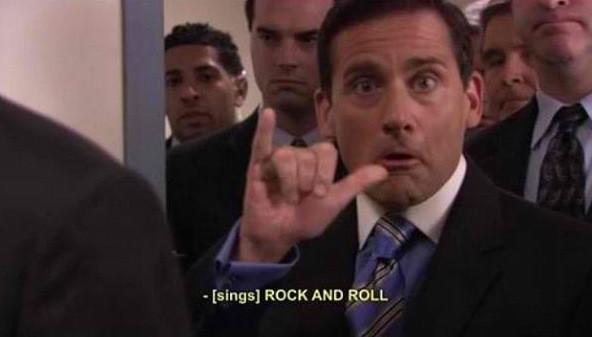 #17 – 🇧🇬 BULGARIA
VICTORIA – GROWING UP IS GETTING OLD
🚨 CONTENDER #4 🚨 Growing up is getting old? Tell me about it love! I didn't think ten years ago I'd end up with a dodgy back and having to get up twice a night to pee. Yet, here we are. Oh, the song's OK too btw.
#18 – 🇱🇹 LITHUANIA
THE ROOP – DISCOTEQUE
🚨 CONTENDER #5 🚨 "Let's discotheque right at my home, it is OK to dance alone". If ever there was a lyric to sum the last year and a bit there it is. Plenty of fun & frolics give this an outside shot at the victory.
#19 – 🇺🇦 UKRAINE
GO_A – SHUM
🚨 CONTENDER #6 🚨 This is another one with a possible chance at the win. It's a real mixture of folk, techno and a singing style called white voice. The entry is inspired by an old folk song that originated from the same region in Ukraine as Chernobyl. If they want to win they may have to go fission for votes.
I am so very sorry.
#20 – 🇫🇷 FRANCE
BARBARA PRAVI – VOIL
à
🚨 CONTENDER #7 🚨 This is quite possibly the France-est France has ever Franced. A song about strength and defiance, Barbara's performance perfectly blends vulnerability and power. This perfect performance paired with such cinematic visuals proves that music can transcend language. Doesn't matter if it wins, Barbara has told us all her story. C'est magnifique!
#21 – 🇦🇿 AZERBAIJAN
EFENDI – MATA HARI
As many of you will know last year's Contest was cancelled and those returning artists from last year had to bring a different song. Not Azerbaijan. They had a song called Cleopatra and if you listen to it, side by side, with this year's entry Mata Hari well…they are basically carbon copies. So when she sings "Just like Cleopatra" she really means it.
#22 – 🇳🇴 NORWAY
TIX – FALLEN ANGEL
This is what it looks like when Ian from accounts has a midlife crisis and pretends to be a singer at the weekends. If you like this sort of thing we have fundamentally different tastes in music but I wish you a lovely evening
#23 – 🇳🇱 NETHERLANDS
JEANGU MACROOY – BIRTH OF A NEW AGE
From the home nation we have a protest song but a bright, vibrant, happy protest song that you want to dance along to. This is one that could end up first, last or any place in between. He's partly singing in Sranan Tongo, a dialect of his native Suriname. It's a real hidden gem of an entry.
#24 – 🇮🇹 ITALY
Måneskin

– ZITTI I BUONI

🚨 CONTENDER #8 🚨 The second of our two rock acts for the year and this one is a filthy, sexy, rebellious affair. Staged like a live gig this is full of energy, attitude and FIRE. Though not for everyone, this will definitely stir the emtions in those of us who enjoy something a little grittier. Would I like to go to Eurovision in Italy next year…
#25 – 🇸🇪 SWEDEN
TUSSE – VOICES
The story of the Swedish artist Tusse is a fascinating and inspiring one. Sadly that doesn't translate into the song which is neither fascinating nor inspiring. Eurovision by numbers for this one I'm afraid.
#26 – 🇸🇲 SAN MARINO
SENHIT – ADRENALINA
🚨 CONTENDER #9??? 🚨 Thing is, this song is more than good enough on it's own. The microstate has pulled a blinder and in a year of bangers they have sent the best banger. Senhit is a beguiling performer who can put on one hell of a show. And then there's Flo Rida. Flo Rida rapping for San Marino at Eurovision. Never thought I'd find myself writing that sentence but here we are. Will tank with juries but could win the televote. Could they…
After our 26 competitors we will be "treated" to almost an hour's worth of interval acts. People say the voting goes on too long, but this is the section that could very easily be trimmed in my opinion. No need to fill for such a long time. Anyway, after this will be the serious business. 39 national juries points will be declared, each nation will then receive their televote and finally after 2 years…I'll know my holiday destination for 2022.
I will be unable to guide you through live on Twitter as I normally would. I'm going to be a tad busy. I will be joining Ewan Spence as co-commentator on US Radio, achieving my dream of becoming a Eurovision commentator. But regardless of how or where we're watching we're all in for a good night. It's been a long time in the making but I sincerely hope every single person reading this has a fantastic night. May San Mari…may the best song win!