So posting my prediction prior to Monday's jury show didn't end up going too badly. Managed to score a respectable 9/10, once again that hallowed clean sweep remains elusive! Croatia was the only non-qualifier I thought would progress and I do think we'll miss Tick Tock in the final. Personally, I'd prefer it over Set Me Free or Mata Hari but that's just my own taste. Now, we go again. Time to plough on with the foolhardy task of calling the qualifiers from semi two.
So let's start with those surely going through to the final, which by my count is a five strong list. Senhit is taking San Marino's best ever result so no problem there. Bulgaria, Switzerland & Iceland remain in contention for the victory so making it out the semi won't be an issue. Even if the latter is using the rehearsal footage. Finally, Finland is such a fantastic spectacle that making the final should be a slice of the proverbial baked good.
Of course, there is always the flipside with those that have no real hope of making it to a Saturday night. I had Rafal on the bubble pre-Contest, but based solely on hearing him sing live…not anymore. No matter how lovely I think the Georgian song and staging is, it won't be winning any kind of votes. Lastly, Estonia's Uku Suviste can smoulder down the camera lens all he likes, he ain't making the final.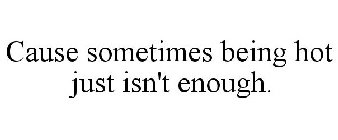 Taking away the aforementioned eight that leaves the other nine going for five places on the Saturday night. So taking all the yes's, the no's and the maybe's into consideration my prediction for tomorrow night is as follows:
🇸🇲 SAN MARINO
🇬🇷 GREECE
🇮🇸 ICELAND
🇷🇸 SERBIA
🇦🇱 ALBANIA
🇵🇹 PORTUGAL
🇧🇬 BULGARIA
🇫🇮 FINLAND
🇨🇭 SWITZERLAND
🇩🇰 DENMARK
Of the nine that could go either way, Greece has the strongest claim to a qualifying slot. Last Dance is a great song and the staging is memorable if not quite as impressive as the Greeks may have originally thought. Stefania has put in a consummate performance at every rehearsal and she absolutely deserves a place in the final. Also making it through, should be Serbia's Hurricane. They bring all the energy to the Eurovision stage with their dynamic performance of Loco Loco . The movement could very easily detract from the vocal but it actually doesn't, especially Queen Sanja who in my eyes can do no wrong.
Of the entries I'm leaning towards not making the cut the one I'm surest of is Moldova. The song's fun but the staging is one of the worst we've seen this year. It's just so bland and forgettable, it seems the dream team might have had a bit of a nightmare this time around. Next on the list is Latvia. Samanta Tina has tried so many times to make it to Eurovision. You'd think she and Latvian telly would've made a better fist of it when she finally got there. Lastly, and I'm desperate for this one to be wrong, I'm ruling out the Czech Republic. Benny Cristo's Omaga would qualify easily from later in the running order but as things stand I just can't see it making the cut running so early on.
So that leaves us with Albania, Portugal and Denmark to progress. I think Portugal's jury appeal will be enough to carry it through and conversely the Danes should make it on televoter appeal alone. As for Albania? It comes late enough in the running order to be remembered and has just about enough drama and intrigue to pick up the requisite points. That said, I cannot see any of these three doing particularly well come Saturday night.
There's every chance I've got half of these wrong, like Tuesday it's another tough semi to call. Just think though…once we know whether these are right or wrong we will finally have a Eurovision grand final lineup. How thrilling is that?
The second Eurovision semi-final is at 8pm tomorrow night on BBC4.