Day 3 covered the first half of semi final two and with an awful lot of big, lively staging concepts (and Estonia) it was a real treat for the eyes and the ears. This is everything I want from my modern day Eurovision.
Monday morning opened with San Marino's Senhit and Adrenalina. So often we, in the Eurovision community, get behind the microstate with a knowing nod and a wink. This year we don't have to do that, not only are they sending a quality entry but it's also backed up by a quality stage show. Senhit is allowed to shine surrounded by bright, vibrant LED screens and backed by peculiarly dressed dancers on a revolving platform. Like The Roop in semi-final one this is a perfect show opener that brings all the energy you could possibly want. And Flo Rida? Well he wasn't here today but there were graphics featuring his name on screen so Flo or no Flo is a gogo? We just don't know.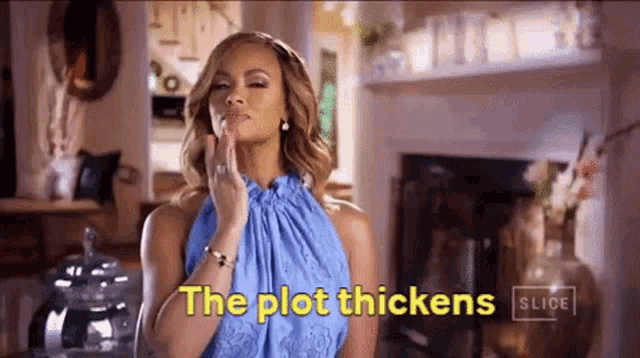 In the build up to rehearsals it was widely reported that the Greek delegation were going to bring something never seen before on the Eurovision stage. Whilst the video for Stefania's Last Dance features mythical elements such as a flying Pegasus and Atlas this is not what we're seeing in the visuals. Instead it's a big old green screen affair with Stefania dancing alongside disembodied partners as they make their way through a cityscape. It's an impressive viewing experience but I struggle to link it to the feel of the song. Like Sergey Lazarev in 2016 it just feels like impressive for impressive's sake. Stefania herself performs it very well with great gusto and much like the aforementioned Lazarev it's still going to do very well on a Saturday night.
The best were saved for last as the final two rehearsals were Iceland's Daði og Gagnamagnið and Serbia's Hurricane. After the dreadful Poland and disappointingly clinical Moldova we needed a good end to the day to bring smiles back to our faces. Thankfully that's exactly what we got courtesy of everyone's favourite lanky Icelander and his pals. This has everything you'd expect of a Daði performance with even more tricks up his turquoisey/greenish sleeve. Rotating keytars that form a circular piano, video game sprites and even more surprises that I'll not spoil here. The story of last year was the Icelandic virality, this year it could well be the Icelandic victory…
Last up was Serbia and boy…you'd struggle to miss them. If we started the day with some powerhouse energy from Senhit then the ladies of Hurricane bookended it perfectly. Both rehearsals we saw of Loco Loco were performed at 100%, so much so that one of them ended up taking a tumble at the end of one of the run throughs. There had been doubts about the vocal but these have now been allayed after impressing with strong performances (especially Sanja). This is all the more awe-inspiring paired with such full-on choreography. If only one of Moldova or Serbia are qualifying then it's Serbia easily.
Surprise of the Day: Poland. They've entered a singing competition with a man who objectively cannot sing. It's a fascinating strategy.
Disappointment of the Day: Moldova. Oh Moldova. So many times over the recent years you've been our go to nation for fun. With Sugar and it's video we expected something equal parts sexy and diabetes inducing. Neither were there. It was so boringly competent there was nothing to remember. Such a shame.
Is it a Microsoft Paint job or is Senhit actually serving cheese and pineapple of the Day: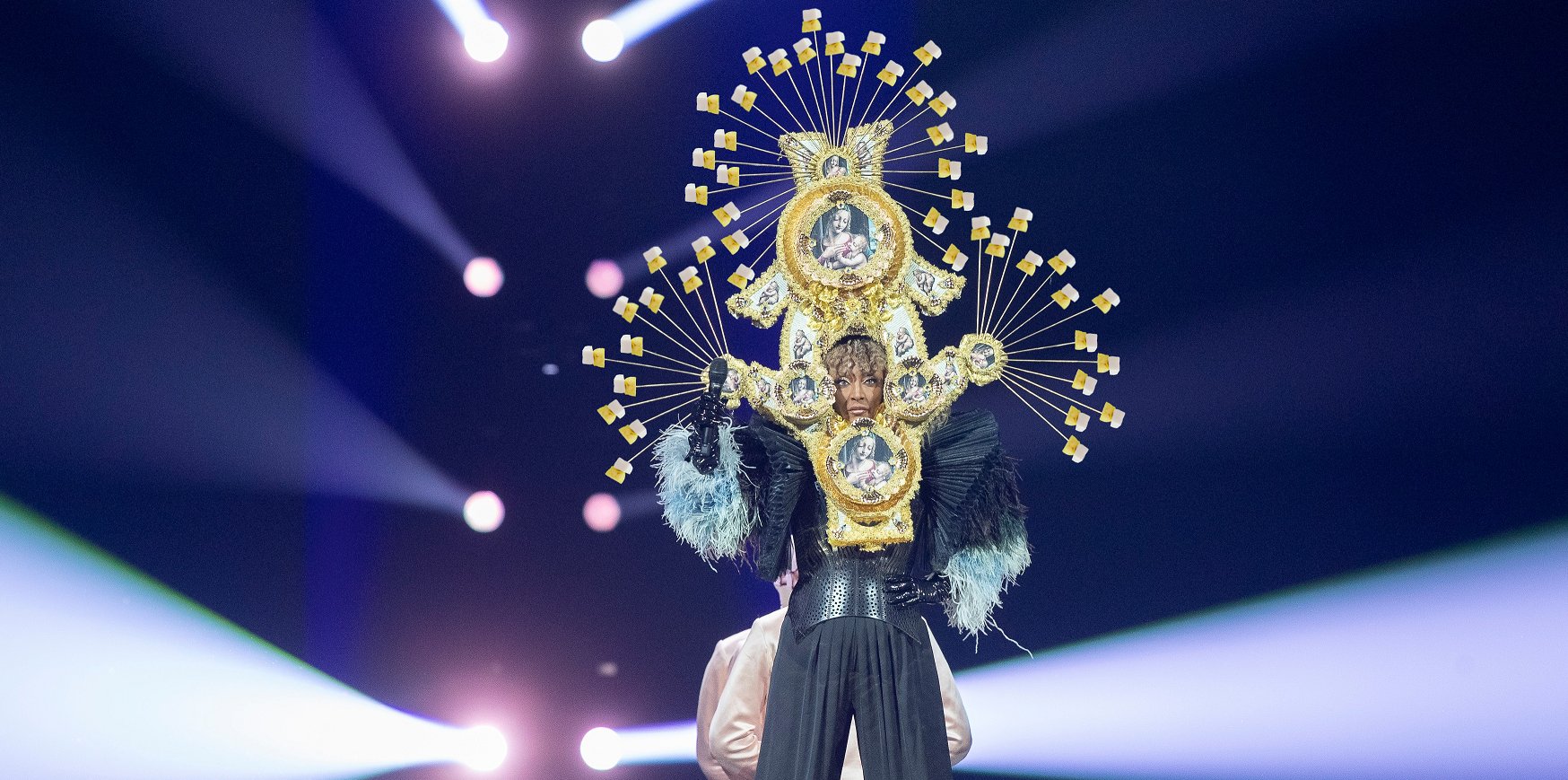 Monday was a fun, frenetic watch packed with energy. Tomorrow…not so much. Be sure to come back as I try to make the best of a day packed with songs I largely don't care for.