I'll admit I was going into the last raft of national selections all doom and gloom. In the mix so far, there hasn't been a song that I could fully get behind. Norway's nice enough, Italy's been growing on me…but no firm favourite. Then along comes Daði Freyr in Iceland & Hurricane in Serbia and BOOM! Two songs I've got a lot of time for and can fully support out in Rotterdam. Suddenly we actually have a show. I even (whispers) quite like the Estonian entry…(ducks from the internet).
This new found positivity got me thinking, there really is still plenty to look forward to. Thanks to the Continent's favourite tea towel producing Doctor, Ellie Chalkley, we know there are 17 songs ready to drop over these next 7 days. National finals reaching their conclusion, previously announced artists releasing their songs and in the case of some countries just telling us anything about what the hell they're doing. In amongst this lot there is some real quality to boost Eurovision 2020.
NATIONAL FINALS
Four NFs will be bringing an end to this year's season on Saturday night. Whilst I don't have any strong favourite in DMGP (sorry, Denmark) the other three could produce something spectacular. Bárbara Tinoco's Passe-Partout offers a delightful touch of class and with some staging tweaks could really stand out in Rotterdam. After all, the last time Portugal offered a classy throwback it didn't do too badly at all. Finland has two opportunities to send something to liven up a Saturday night. Whilst I would say musically Bananas is the superior of the two entries Eurovision 2020 is crying out for the three minute slice of camp, that is Erika Vikman's Cicciolina. Send this and I've no doubt Finland will be swimming in televotes.
And then, there's Sweden. Without wishing to jinx it, it would seem Melodifestivalen is on course to have a female winner for the first time since 2014. Whilst Felix Sandman or Robin Bengtsson might prove to be a surprise winner I'm of the opinion it has to be one of these three. Eurovision has a rich vein of backing vocalists going on to become the featured artist in recent years. The Mamas do stand a chance of taking this path, but they are the outside bet. The favourite to win is Dotter's Bulletproof, an entry that would likely return a top 5 result in May. However, if I got my way there can only be one. Time for Bergendahl's Redemeption!
SONGS TO BE RELEASED
There's a whole treasure trove of fun to be found from the artists yet to release their entry. All four of Eden Alene's songs in Israel are of a very high quality, that could stand out even in a stacked semi final 1. Personal preference is Rakata or Fekir Libi but would happily take any of the four. The teaser clip from Georgia released this very morning is giving me full Eugent Bushpepa vibes. Can't wait to hear the whole of Take Me As I Am and see his charisma in full force on the stage. I've every faith that Jeangu Macrooy could well secure the best result on home turf for many years, and if rumours are to believed Azerbaijan's Samira Efendi may well be comin' atcha!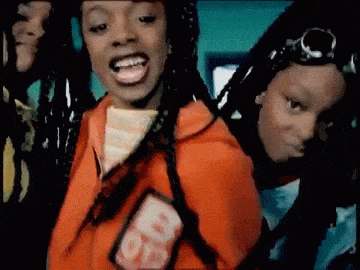 ?????
Despite being only a week away from the all important Head of Delegation meeting there's still cards being held very close to chests. Whilst we don't know an artist or song name from Ireland it has been described as a 'whopper' and 'an almighty bop' by those who have heard it. I desperately hope this is true, it would be great to see such a wonderful Eurovision nation return a strong result. Russia, who knows? No leaks, no names, no song titles. You bet I'm intrigued. And then…there's San Marino. What in the name of Valentina is our favourite micro-nation up to? If this Twitter account is to believed they're ready to build on their best result in 2019 with a win in 2020. In the words of the great woman herself, "Maybe…?"