Three full weeks have passed in January and it feels like we're well and truly on course for the 2020 Eurovision Song Contest. National final semis are well under way, Spotify playlists are starting to be appropriately populated and the non stop search for that perfect male sololist is seemingly well on it's way given our internally selected reveals. There are a few pesky nations who remain resolutely tight lipped on the issue, cards firmly attached to the chest. Well, after some digging I can exclusively bring you the plans for those nations we are yet to hear from.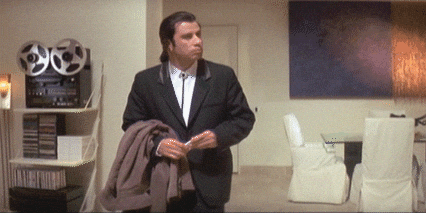 IRELAND 🇮🇪
A tad embarrassing this year for the nation with the most Eurovision victories, Ireland have simply forgotten the Contest is taking place. Normally at some point in early December Johnny Logan can found battering on the windows of RTE, desperately trying to remind an intern to find a song. However, Johnny is currently engaged with his twin hobbies of leather jacket ownership and wistful middle distance staring and as such has been unable to provide his annual reminder. A real shame.
---
SWITZERLAND 🇨🇭
Having approached the Swiss broadcaster for a statement we received the following:
"We came FOURTH! Actual FOURTH! People liked our song and they actually voted for it. They phoned and texted and voted for us, ACTUAL BLOODY SWITZERLAND! Oh lads, it was great eh? That boy Luca, what a guy!
…
Hang on, what do you mean 2020? Oh shit."
Make of that what you will.
---
GERMANY 🇩🇪
It has been reported recently that there is no televised national selection scheduled into the German broadcaster's February listings. This is indeed the case with the Germans planning a surprise national final sometime in early July. Given their love of a jury format they are currently planning on recruiting the following groups:
International Jury
Expert panel
Non-expert panel
Sadboi panel
12 Angry Men
12 Indifferent Men
The Parish Council
A panel of 57 Grandmothers
A specially selected panel of well educated penguins.
S!sters, Br()thers, Aunt$ and Un<les.
By the time these juries will have been selected they will unfortunately have missed the Contest. But will have a very well chosen song for 2021.
---
RUSSIA 🇷🇺
At the time of writing Kirkorov has not been heard of since the day after the 2019 Contest. He was last seen exhausting all Russian supplies of hairspray muttering something about world domination. As evidenced in the leaked picture below his cloning project is coming on quite apace in the subsequent time away. As a result, he hasn't had the time to focus on Eurovision. Simply going off the Polina, Sergey, Julia, Julia, Sergey… pattern it's Gagarina's turn up next.
---
SAN MARINO 🇸🇲
Valentina Monetta.
---
UNITED KINGDOM 🇬🇧
Many were taken aback yesterday at the sight of John Lundvik's presence at BBC offices. This is, however, nothing to do with Eurovision. I can now exclusively reveal Lundvik has in fact come in to replace Tony Hall as Director General of the BBC. This is part of a company wide effort to replace staff with former Melodifestivalen contestants. Other hirings under this scheme include Timoteij coming in as the new hosts of Strictly Kom Dancing, Owe Thornqvist will be placed in charge of Radio 1 and Felix Sandman will be taking over from Huw Edwards rebranding the news to 'Boys with Headlines'. As for the UK act? It's Rick Astley.