This is the final part of my series looking back at a glorious ten years of the Eurovision Song Contest, specifically the stats behind the stories. Previously the artists themselves and the presenters & spokepersons have been the subjects of analysis but today it's all about the staging. What delegations choose for us to see onstage can be just as important as what we hear. Whether it's elevating a song to higher level (just ask DoReDos) or turning an absolute banger into a non qualifying no hoper (just ask…Maceodnia) what we see can be massively influential.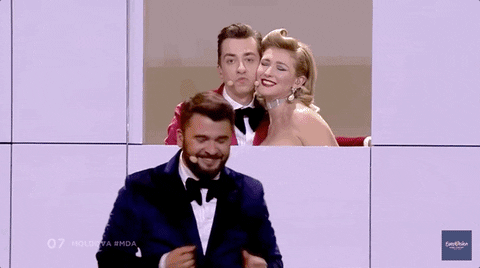 111 – Three words that can turn a casual night in front of the telly into a drunk and disorderly debauched affair… DRINK. ON. PYRO. Whether you're a rock act looking to deliver the customary light show or a limp ballad trying to inject any form of drama into your effort, fire can be your friend. Of the 408 competing entries 111 have used some kind of pyro technique during their stage presentation. Somewhat unsurprising this does mean that having appeared in over 27% of the stagings, this is most popular visual aide used at Eurovision in the 2010s.
2 – I don't know if it's because in 2012 they repeatedly told us to 'light our fire' but I had always presumed that Azerbaijan regulatory relied on pyro for their stage concepts. Therefore, it was much to my surprise to discover that in the last ten years they have in fact only used it twice. The countries to have used this most often in the decade were Georgia and Armenia both with seven entries a piece using whizzy go light up bang bangs. Conversely Belgium, Estonia, Latvia & Macedonia are the only four countries to have competed in all ten previous editions to forego pyro altogether.
90 – The next most commonly used visual trick of the trade wheeled out over the last ten years is Carola's friend, the wind machine. On 90 occasions over this past decade we have seen poor singers subjected to a minor gale as they're trying to belt out their song. This technique was most popular in 2016 & 17 featuring in a third of the entries in both years. More recently though the wind has waned with only two acts using it in Tel Aviv. The other popular technique has been the smoke machine. Whether it's to build an atmosphere, add some mystery or in Nina Sublatti's case completely obscure an artist, smoke can be useful. We've seen smoke being used 68 times in the last decade, featuring in 17% of the total entries.
Now, I'm fessing up straight away. Because of the numbers involved here, this doesn't quite work. But given we've just had Christmas I give you the 10 years of Eurovision, 12 days style…
In the decade of the Contest, the countries gave to us:
14 Costume changes
13 Lyrics on screen
12 Barefoot peformers
9 LED faces
8 Light-up outifts
6 Light-up instruments
6 Onstage Kisses
FIIIIIVE NOVELTY PIANOS!!!
4 Lazy Susans
3 Balls in the Crowd
2 Astronauts
Aaaand a Sequined Laptop for a Euro-QUEEN!
And that's that folks, that laboured song parody will be my final musing of the decade. I wish you all a fantastic Hogmanay and here's to another year of drama, fun and frolics is Euroland! Happy New Year.