As has now become tradition, allow me to guide you through your runners and riders for the 2019 Eurovision Song Contest. Whether you've followed all the national finals since December or just tuning in for Saturday this will help easy you through tonight's spectacular show. Get your bunting up, wear your most outrageous clothing and ready the bag of cans. In a matter of hours one of these 26 will be your winner…
1. MALTA 🇲🇹 
Michela – Chameleon
In Thursday's semi final Malta was the final country to be announced as a qualifier for tonight's show. As our hosts built the tension waiting to declare the last name, the arena as one chanted "MALTA! MALTA!" It's not hard to see why after such an astoundingly assured performance. Great song, fabulous vocals and really fun, innovative staging. What an opener!
2. ALBANIA 🇦🇱 
Jonida Maliqi – Ktheju tokës
The unwritten rule of Eurovision decrees no entrant singing from second place in the running order can win the Contest. For this entry simply qualifying for the final was a victory in itself. Jonida's performance is chock full of intensity and passion, nothing less than you'd expect from such a seasoned pro. We also get very good use of the wind machine early doors.
CZECH REPUBLIC 🇨🇿
Lake Malawi – Friend of a Friend
Don't listen to the lyrics! Whatever the hell you do, do not listen to the lyrics of this song. Just enjoy the jumpy upbeat nature of the lads, especially lead singer Albert. The staging, the energy, the tune…it's all there! Just give the words a swerve, aye?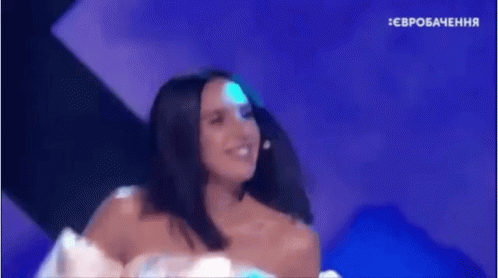 GERMANY 🇩🇪 
S!sters – Sister
Up next we have the duo S!sters, who are not sisters, who sing the song Sister. Y'know, when you say a word too many time and it doesn't sound real. Yeah, that. I, personally, love this song but it's hard to see it picking up too many points tonight. Best of luck gals!
RUSSIA 🇷🇺 
Sergey Lazarev – Scream
The first of three returning contestants in this year's final and the only one to bring an inferior entry than their original. Many will remember Lazarev as the guy who climbed across his LED screen in 2016 but this time…? It all just feels a bit of a let down. Fans of Twitter GIFs can at least make full use of 'Joey at window' and 'Ron Burgundy breakdown'. You'll know when you see it.
DENMARK 🇩🇰 
Leonara – Love is Forever
If ever a Eurovision song sounded like an advert for a low fat spread, here you have it. Repeated exclamations of "It's the taste of love, the taste of love" should only be accompanied by a friendly Northern voice over extolling the virtues of lowering your cholesterol. Oh, and there's a big chair.
SAN MARINO 🇸🇲 
Serhat – Say Na Na Na
#Serhat4Saturday has been willed into existence and the living embodiment of eveyrone's cool Uncle will take to the stage tonight. Don't listen too close, just embrace the joy and the absurdity of this delightful nonsense.
NORTH MACEDONIA 🇲🇰
Tamara Todveska – Proud
The Former Former Yugoslav Republic of Macedonia has spent years sending good songs, staged awfully. Suddenly they change their name and bang! They've qualified! Proud required classy & toned back staging and that's exactly what they've delivered. New name, new approach, a deserved return to the final!
SWEDEN 🇸🇪 
John Lundvik – Too Late For Love
Much like the fact one must never rule out Germany from winning a World Cup, one must never rule out a Swedish victory at Eurovision. That's especially true this year as they bring John Lundvik, an incredibly charismatic performer with an emphatic gospel anthem. This will no doubt appeal to both public vote and professional juries alike. CONTENDER #1!
SLOVENIA 🇸🇮
Zala Kralj & Gašper Šantl – Sebi
The chilled back vibe has won over a lot of Eurofans in the last few months. However, given the fact this is surrounded by some very strong entries in the running order this will likely be forgotten.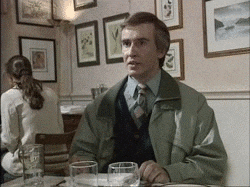 CYPRUS 🇨🇾
Tamta – Replay
Cyprus came very close to winning the Contest out in Lisbon last year. They've tried to go one better by basically sending the same song. Whilst it does go slightly wide of the mark for the victory this absolute banger should still be there or there abouts for a top ten finish. It's at this stage in proceedings we have our first glimpse of leather, more on that later…
NETHERLANDS 🇳🇱 
Duncan Laurence – Arcade
This has been the bookies favourite for some time now and it's no surprise when you see and hear this entry. We have a lot of male soloists this year, emoting all over the place, but this one of the very few that feels properly authentic. In fact, the tragic story behind the song only emphasises the impact of the song, especially the final chorus. It's not a foregone conclusion but this is still your likely winner. #CONTENDER #2
GREECE 🇬🇷
Katerine Duska – Better Love
I'd happily see this pop us a surprise winner tonight. Whilst her vocal may not be for everybody, if you like it you'll probably go for it in a major way. I get Florence Welch vibes from Katerine and her staging is eye-catching without being too busy. Also, it's written by Fame Academy graduate David Sneddon so by proxy if it does well we Scots can claim it as one of our own.
ISRAEL 🇮🇱
Kobi Harimi – Home
If you didn't watch Thursday's semi final I urge you please to watch the video. Shalva Band could well have been Israel's home entry had it not been for rehearsals clashing with Shabbat. It was an incredibly emotive and powerful performance that should be seen far and wide. Instead, we have Home. You can make up your own mind on this one.
NORWAY 🇳🇴 
Keiino – Spirit in the Sky
This is exactly what Eurovision is all about. On the one hand you want cultural heritage to be put on show to wider international audience, on the other you want absolute TUUUUUUUUNES! Tom, Alexandra & Fred have been delighting Eurofans for months and now it's time to take their place on the big stage. This will be a proper spectacle.
UNITED KINGDOM 🇬🇧
Michael Rice – Bigger Than Us
It's bigger than us. It's bigger than you and me. Young Mickey Rice has a lot of love from his countrypersons online and will do us all proud on the stage tonight. Good luck lad!
ICELAND 🇮🇸
Hatari – Hatrið mun sigra
No words. Let this squad shout for themselves.
ESTONIA 🇪🇪
Victor Crone – Storm
Yeah, after Iceland I won't remember this song either. Go make yourself a cuppa, cool yourself down. You're not missing much. Come back for Belarus.
BELARUS 🇧🇾
Zena – Like It
Do you know, she's bloody well right. I was not a fan of this song when it was first entered into the Belarusian selection. However, over time her prophecy of "yeah, you're gonna like it" has actually come true. I do now like it. This is the kinda fun we need on a Saturday. Surprisingly reassuring.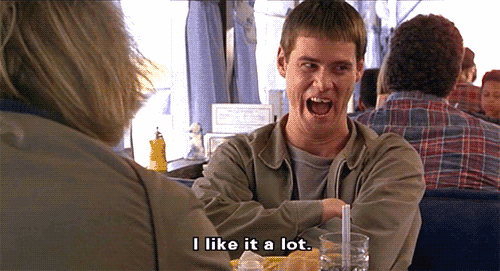 AZERBAIJAN
🇦🇿 Chingiz – Truth
Roboteers, stand by. 3, 2, 1…AZERBAIJAN. That's right we've got robots! We've got lasers! We've got an ascension of Christ moment that's meant to look impressive but it fact looks a bit naff. Those in the know are chatting this up as a winner. For me, it's nowhere near.
FRANCE 🇫🇷
 Bilal Hassani – Roi
This little powerhouse of a lad is a huge social media star in France and now has a chance to attract a more traditional telly audience tonight. I've always been a little apathetic towards the actual song but the hugely evocative stage show has elevated Roi beyond belief. Another solid entry from our friends across the Channel.
ITALY 🇮🇹
Mahmood – Soldi
Italy's song has the potential to be a proper Continent wide hit. If there's anyone in this Contest who oozes molten hot charisma it's your lad here. Italy managed to take top three with the public vote in 2018, and there's no reason it can't happen again this year. Though a win may just be out of reach.
SERBIA 🇷🇸 
Nevena Božović – Kruna
Every Eurovision needs a Balkan ballad in amongst the playlist and this year Serbia have been only too happy to oblige. This is a proper classy outfit: a high quality singer, staging & song. However, it's followed by three pretty big hitters. Consider this more of a palate cleanser for what's to come…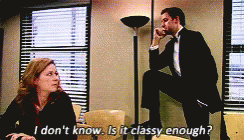 SWITZERLAND 🇨🇭 
Luca Hänni – She Got Me
You're nearly there now, you're on the home stretch. Any 20+ song lull you may be feeling is about to be knocked out of the park, these last three are absolute doozies. Up first, is a welcome return to the Grand Final for Switzerland. Luca's charm and charisma sells this cheese-fest to within an inch of it's life and boy, does it work. If this doesn't have you bopping along at home I don't know what will!
AUSTRALIA 🇦🇺
Kate Miller-Heidke – Zero Gravity
Taking a look at this entry as a whole package this would now be my winner. I have been unwavering in my support for Zero Gravity and am delighted it's now being seen a competitor. Taking on the topic of postnatal depression may sound like heavy going but Kate carries it off perfectly. That last 45 seconds is as powerful as anything else we've seen at Eurovision this and any year. Let's go to Melbou…oh no, wait. CONTENDER #3
SPAIN 🇪🇸 
Miki – La Venda
Well done on making it this far. Think back on the wonders you've seen thus far. I'm guessing right about now you'd fancy a fun, engaging party number right? Well Miki is only too happy to oblige. Ignore the frankly bizarre War Horse style giant robot and the dolls house fascia staging, the song itself is more than worthy of closing the show!
And there you have it, that's your 26 songs. Pick your favourite, chuck 'em a few votes and wait for the madness to ensue. We have four former winner & runners up returning to cover each other's songs in an interval act that I'm sure will be very special indeed. Oh, and some American lass is coming over to give us song too. Then a lot of people will say some numbers and then we'll all plan our holidays to Rotterdam. Or Stockholm. Or wherever Australia fancies taking us!